Supply chains are becoming increasingly globalized, so managing the chain of a single product can be extremely complex. This is where traceability comes in.
Suppliers use inputs from several countries and global companies need to handle large volumes of products all the time, which is why traceability is a legal requirement in many industries.
Thinking about competitive advantages, traceability has three main benefits:
Increased visibility over supply chains;
Improvement over quality control systems;
Risk reduction.
When we analyze the advantages related to costs, resources and process productivity, we realize why businesses of all types and sizes are investing in the implementation of traceability systems.
It doesn't matter if you have to coordinate food transportation from anywhere, find parts and follow the assembly process on the factory floor, identify expired products in a few seconds, or worry about your patient's safety: traceability is the answer, and you will soon find out why.
There is growing pressure in the world to have end-to-end supply chain visibility, legislative regularity, security, and more transparency with stakeholders and the end customer.
But before we present everything you need to know, what actually is traceability?
How does traceability work?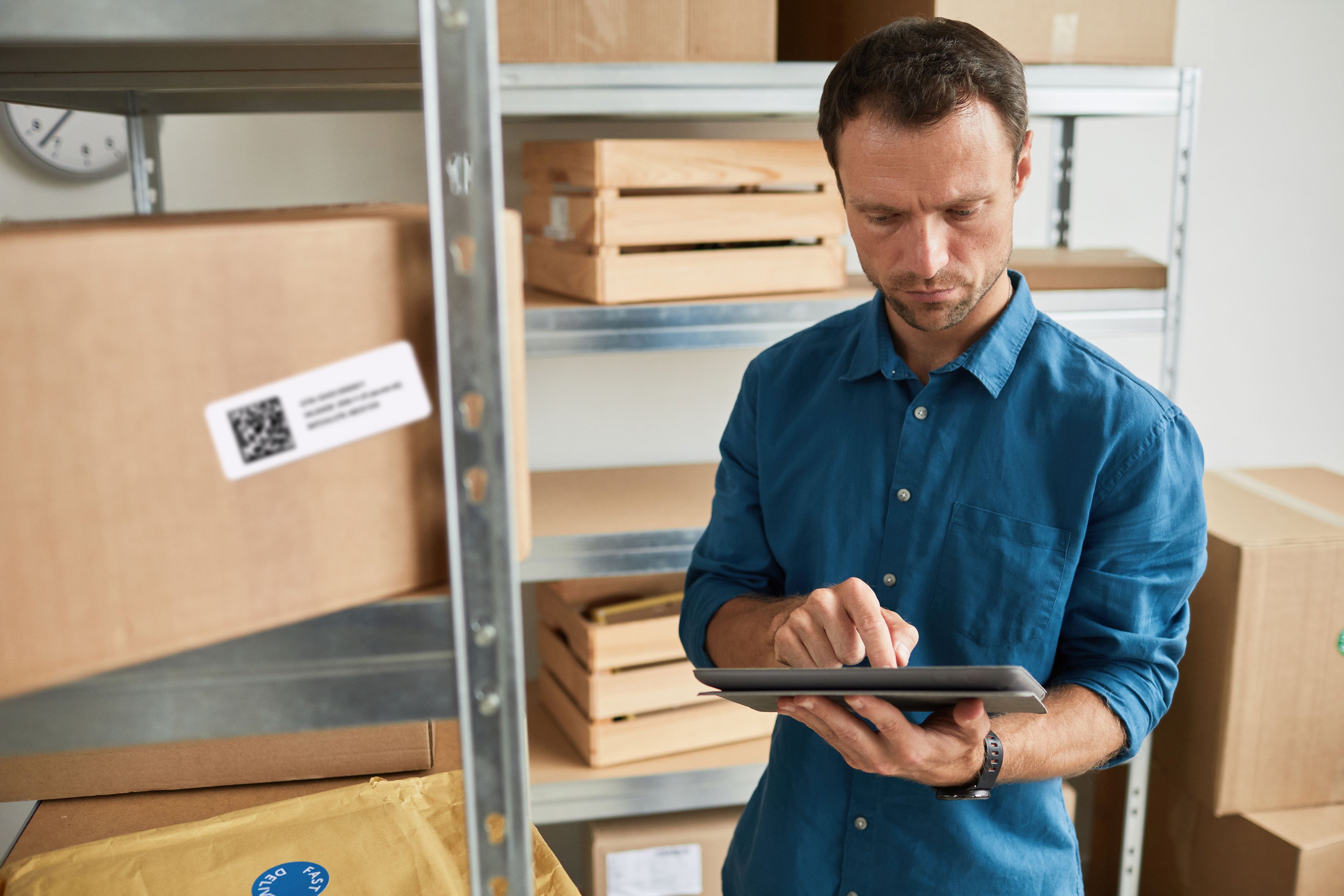 Regardless of which language you speak, the terms "Track & Trace" must have come to your attention at some point.
These two elements are essential for an efficient tracking system.
Tracking: is the monitoring of the movement of a product, whether within a warehouse, on the factory floor, in production stations, in the field, or within the supply chain itself (movement between links/stakeholders);
Tracing: has to do with the authentication of a commodity. It involves the identification of the product, its origin, and the origin of its components or inputs. In other words, important information about the product itself and the participants in the chain.
So far we have seen that identification and monitoring are keywords when we think about traceability. In addition to these, serialization is another point in need of discussion.
Any traceability system needs a coding or identification process or tool. It is necessary so that products, batches of products, or a large number of goods can be identified geographically.
This usually involves the use of technologies that innovate the supply chain with smarter, more utilitarian solutions that involve barcodes as a form of marking.
It is these codes that are responsible for carrying the information and records of a product, from its conception to the end of its lifecycle, after it has been used by the customer - including the reverse logistics process.
Why is traceability so important?
Traceability is the future of supply chain management.
As new players from different industries become part of the market, competitiveness and reputation become more valuable.
Every day, technology revolutionizes the way different industries behave and deliver their services and products to people.
1. Recalls are a reality
Recalls are a reality in any industry. When mismanaged, they can be the beginning of a crisis involving the company's image.
Traceability enables your recalls to be processed quicker. It helps your company efficiently manage these requests, even more so when it comes to preventing future events.
The visibility that traceability brings turns recalls into avoidable situations.
2. More efficient processes
Managing the supply chain is laborious and involves many variables. The visibility and transparency that traceability brings allow companies to discover errors before they cause any negative impacts to the company.
That way, with a more comprehensive view of everything that happens, processes can be optimized and wasted resources minimized.
3. Quality management around the clock
Traceability generates a large amount of information, with both product and process information. With the help of serialization, quality control can happen at a fine-grained level.
4. The end customer is also your customer
Everyone likes those who can solve our problems with surprising solutions.
Traceability allows you to end headaches for the end customer (and everyone else up to him) by identifying not-so-positive points regarding your product (related to production, conditioning, transportation, etc.).
Is traceability synonymous with reputation?
By identifying flaws in your processes and solving product abnormalities in advance, your brand gets rid of potential reputation crises.
These crises have a great relation with the quality level of the products/services that reach the customer, and are sources of incalculable financial impacts.
As transparency about a product increases, the customer's trust in the product that is consumed increases. Your brand becomes a source of trust. And this trust occurs when you have traceability.
Today a customer can scan a product on a supermarket shelf and find out a lot of information about it (its processes, where it has been, the ingredients or parts present in it, etc.).
Therefore brand reputation is a consequence of traceability. Your brand image can benefit a lot from the advantages that traceability brings, especially when it comes to product or service safety and authenticity.
Smart traceability in industry
Smarter, faster, more functional, and cheaper solutions have been trending when it comes to traceability.
With ever-increasing compliance requirements and evolving end-customer needs, these technologies are fast becoming essential.
Visibility in the Pharmaceutical Industry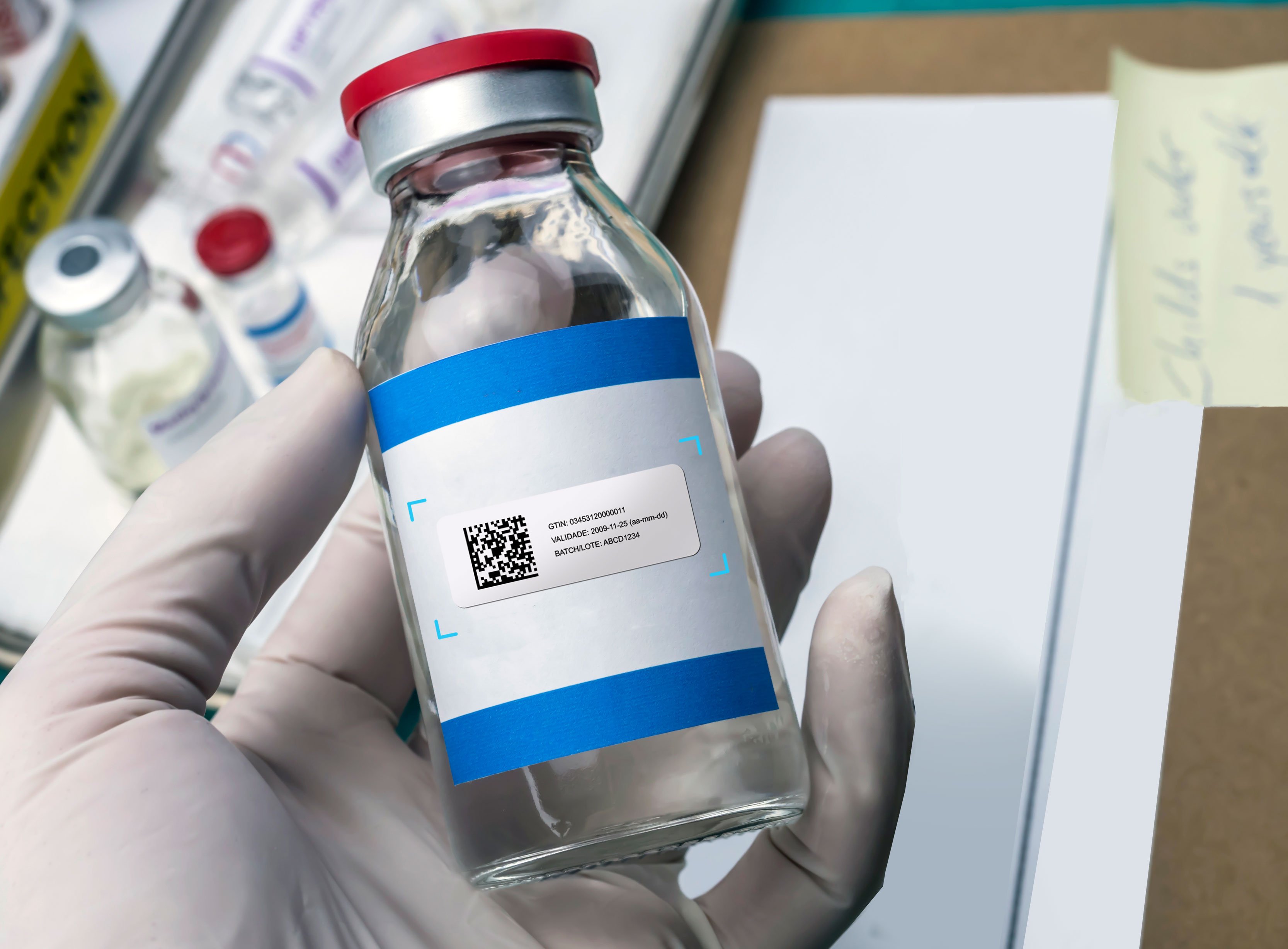 Thousands of drugs are prescribed all the time. But not always what ends up in the patient's hand has been properly identified and authenticated.
Drug fraud is a major concern in the pharmaceutical industry.
Smart serialization and traceability solutions enable drugs to be tracked and identified. This increases patient safety considerably.
Interoperable traceability systems ensure that these products meet regulatory compliance and even enable patients to scan drugs with ease.
Visibility in the Automotive Industry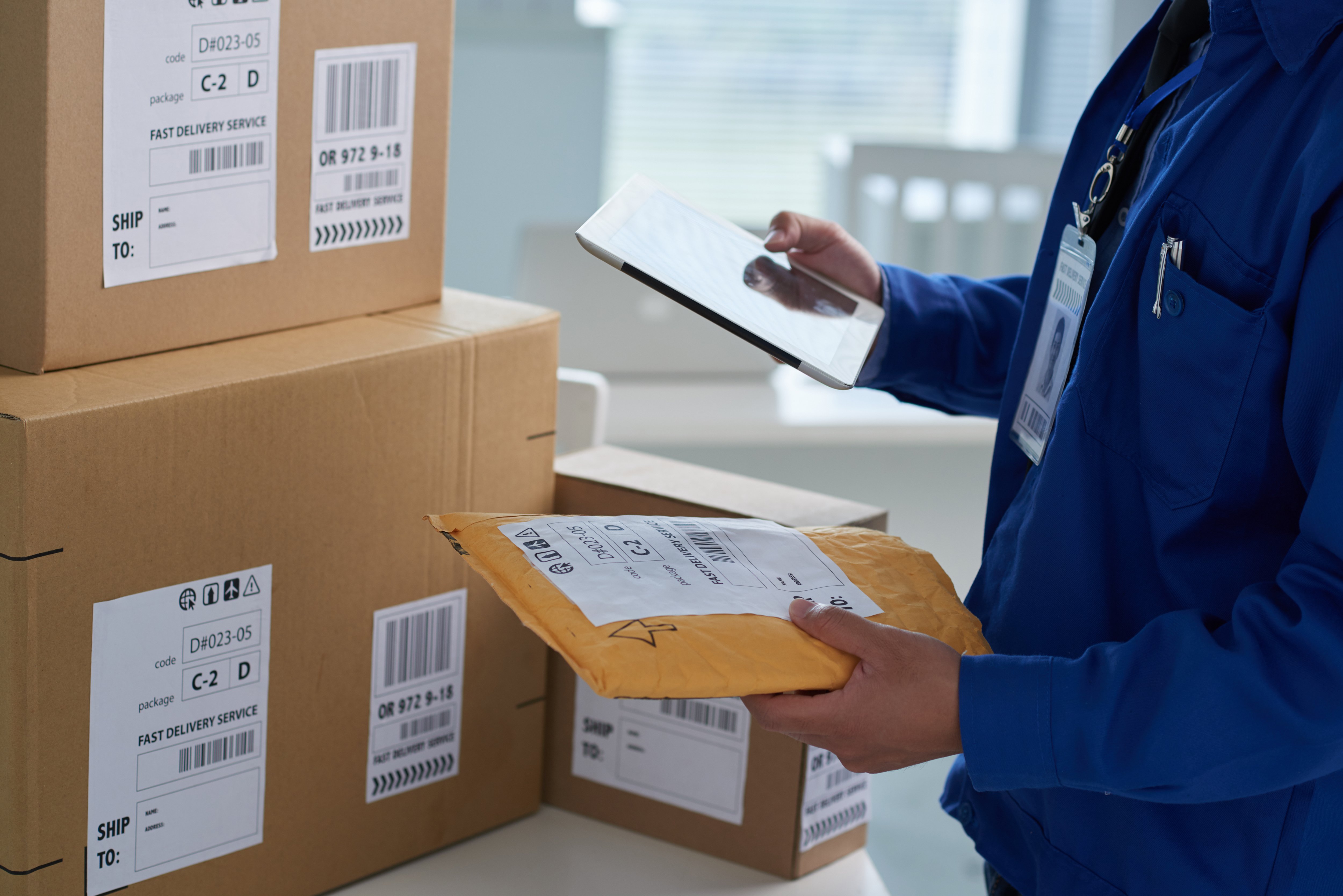 Quality is indispensable within any production setting. And searching for items or product and equipment information on a vast factory floor is no easy task.
With smart barcode scanners integrated with Augmented Reality (AR), employees can retrieve information, identify the next assembly steps, and access instant instructions for handling, distribution, and more in real time.
Visibility in the Cosmetics Industry
Imagine dealing with a huge number of products identified by manufacturing lots.
Scanning each product to recognize which lot it is from, its specifics, and its shelf life takes a lot of time.
With scanners compatible with camera-enabled mobile devices, you can scan multiple product codes at the same time, ensuring speedier processing than a conventional scanner.
By scanning shelves, walls, or boxes, you can identify expired products and remove them with ease. Less hassle and improved customer safety.
Visibility in the Agribusiness Industry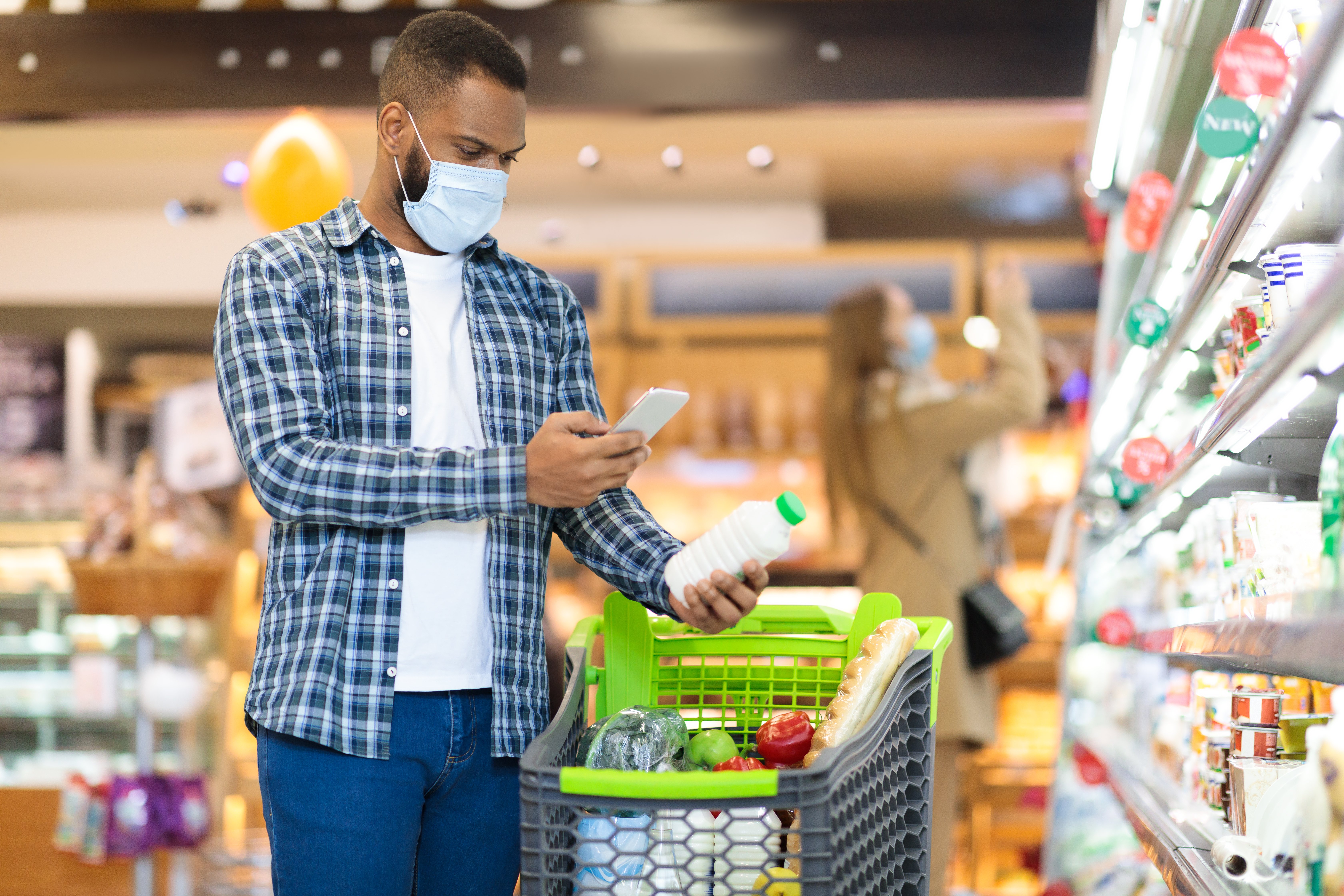 You must monitor the production, the path, and the distribution of food from the farm to the consumer's table. All from your office.
It seems humanly impossible, especially when you need to know how these products were allocated, processed, and distributed at every link in the supply chain.
With visibility and serialization, your inputs or products can be identified from any location, even if they are moving down the road.
Electronic traceability portals allow you to manage data with ease.
With a simple serial number, all the data you need to do your quality inspection appears in seconds.
Traceability combined with the fastest multiscanner on the market
TrackTraceRx is a market leader in solutions involving serialization and product traceability.
The TTRX Traceability Portal is a powerful system hosted in-cloud and easy to use, which integrates all links in your supply chain to simplify and secure your data management.
Combined with RapidRX, the fastest multiscanner on the market, you automate your chain with mobile device compatible technology and perform multiple code scans in just one scan.
Be part of the future with the countless other companies worldwide that participate in our Integrated Network with global agents and suppliers.
FAQs
Get answers to your questions through the FAQs and talk to us in the comments. We want to hear from you!
Is there legislation that obliges companies to adopt product traceability?
Within different industries, according to the legislation in force in each country, traceability is mandatory and must follow regulatory practices.
The most well-known measures are those adopted by the pharmaceutical industry, which have been gaining more strength worldwide. This comes from the sector's concern with patient safety.
In the United States, the DSCSA (or Drug Supply Chain Security Act) governs the essential steps in the construction of an electronic system for tracking and identifying drugs throughout the country.
In Brazil, the SNCM (National System for Drug Control), in partnership with ANVISA, monitors and regulates drugs throughout the production chain, from manufacturing through to patient consumption.
What is the concept of product serialization?
Serialization is the assignment of a type of code or number to a product (which can happen at a granular level or in batches, for example). Each of these products is given a specific identity and their historical traceability is made easier.
Through serialization, individual information about each product is identifiable.
For which industries does TTRX develop intelligent serialization and traceability solutions?
TrackTraceRX's technological solutions in serialization and traceability are flexible and functional, which allows them to be used in various industries providing specific benefits to each. The main industries served by TTRX are: